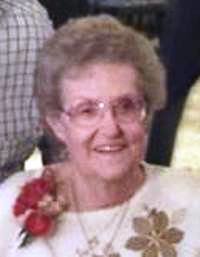 Obituary of Sylvi Jones
Sylvi Arlene (nee Nelson/Wallberg) Jones
Age 85, passed away peacefully Tuesday, June 4, 2019, at Senior Star at Weber Place surrounded by her loving family.
Sylvi Arlene Nelson was born November 19, 1933, in Grant Hospital in Chicago, IL. She was the first child of Valborg and Joseph Nelson who were Swedish immigrants. She was baptized and confirmed in Irving Park Lutheran Church in Chicago. She has one sister, Sandra Wojtynek, who lives in Sun City, AZ, who was born in 1941. She has one deceased sister, Sonja Johnson, who was born in 1938.
Sylvi was very involved in a Swedish Children's Group (Varblomman) where she played guitar and later was their pianist. As a teenager she was involved with a Swedish Folkdance Group (Folkdanslaget National) and they performed all over the Midwest. She and her dad, cousin, Mildred, and very close friend, Leroy, had an orchestra and they played for many dances held by various Swedish organizations.
On May 2, 1953, she married Richard Donald Wallberg in Irving Park Lutheran Church. They lived in Chicago until 1957 when they moved to Skokie. Together they had two children, Kristine Lynn, born April 9, 1958 and Gary Allen, born October 12, 1961 (her mother and Sonja's birthday). Sylvi was a stay at home mom, except for a few years working as a teacher at St. Timothy's Lutheran Preschool.
In 1967, Sylvi's sister Sonja and Sonja's two girls, Terry-Ann and Cheryl, moved in with Sylvi and Richard so Sonja could go to work and Sylvi could watch the girls. In 1968, Sylvi and Richard built a new home in Skokie which would fit their expanded family. Sonja and her family lived with them until the summer of 1970 when Sonja was finally established and they then moved to an apartment close by.
In 1969, Sylvi and her children went to visit Sweden for eight weeks. Sylvi has a large family there and is especially close to her cousin, Gunhild. They also traveled to Norway and Denmark.
Sylvi was a Girl Scout leader for disabled students at Molloy Education Center in Morton Grove. Besides doing the usual crafts with the girls, she did many things with them that they usually wouldn't get to do; a weekend at a farm including a train ride to WI, a number of camping trips, including some with the other Girl Scout troops, and one with the help of Gary's Boy Scout troop, and having a spaghetti dinner to raise money for their trips.
In September 1974, Sylvi's dad dies and in June 1975, Kris was diagnosed with mylofibrosis, a disease of the bone marrow. On December 1, 1976, Kris, at the age of 18 ½ passed away after her long illness. Then on December 20, 1976, Sylvi's husband, Richard at the age of 45, died after having a massive heart attack.
Since Sylvi was basically a stay at home mom, she then went to night school to learn to type on an electric typewriter. Pastor Thummel from St. Timothy's Lutheran Church was kind enough to let her come to the church office when they were closed, so that she could practice her skills.
In May of 1978, Sylvi went to work at Shore Training Center as a secretary. She also helped train clients on some office procedures. Eventually she became the Administrative Assistant to the Director.
In June 1979, Gary graduated from Niles East High School and in August he entered the University of Illinois in Champaign, so Sylvi was alone in her big home. Then in the spring of 1982, her mom sold her Chicago home and moved in with Sylvi. It was good company for both of them.
In May of 1984, Sylvi and her mom drove to Champaign for Gary's graduation. He graduated as a Mechanical Engineer and went to work for Hussman Corp. in Milwaukee.
In 1987 Sylvi met Len and they were engaged on June 4, 1988. Then on July 7, 1988 Sylvi was operated on for breast cancer. She told Len they shouldn't marry, but he said, "No Way." They then were married on October 15, 1988. At the time, Sylvi inherited three more sons, Greg, Tim, and Scott, and daughter-in-law, Peggy. Since then she inherited one more daughter-in-law, Debbie.
In the following years, Sylvi and Len traveled to many places, Hawaii, Germany, Switzerland, Florida, Mackinac Island, Door County, the Tahitian Island, and China before Sylvi sold her house in 1991 and they moved to a condo in Skokie. Their first grandchild, Carly Elizabeth Jones, was born in 1991 and in 1992 their second grandchild, Ryan James Jones, was born.
On February 20, 1993, Gary married Marian Neff in Belleville, IL. After his marriage to Marian, he became a financial planner. Sylvi and Len continued to travel to St. Martin, Nashville, South Carolina and Gatlinburg and the Smokies.
In January 1995, Sylvi's mom fell and broke her pelvic bone. After her hospitalization, she went to Lake Shore Nursing Center for rehabilitation and she continued to live until her death.
Sylvi and Len continued to travel, to New England to see the fall colors and to Costa Rica. On March 29, 1996 Sylvi retired from Shore Training Center. Then on May 7, 1996 her mother passed away.
Sylvi and Len continued to travel and in October 1996, they took a trip to Isreal and Egypt. There followed trips to Puerto Valerta, John Campbell Folk School in Brasstown, NC, Sweden, Norway, Denmark and Cabo San Lucas.
In 1998, grandchild number three arrived, Eric Gregory Jones.
In April 1999, Sylvi and Len had a new home built in Carillon in Plainfield, IL. They sold their condo immediately and had to move into a furnished apartment in Wheaton for three months until September when their home was completed. Just after moving into their new home, Sylvi's sister Sonja died unexpectedly.
In November 1999, Jack Richard Wallberg, Sylvi's forth grandchild was born and then Gary, Marian and Jack moved to Dublin, OH. In June 2000, her fifth grandchild, Kevin Scott Jones was born.
In 2002, Sylvi and Len traveled to Seattle to visit Len's uncle, aunt and cousins. Len hadn't seen his uncle and aunt since he was a little boy and had never met his cousins. Sylvi found them on the internet as they had lost touch. How thankful everyone was, as his uncle lived only a few months after their visit.
In April 2004, Sylvi's last grandchild, Kathryn Ann Wallberg, was born. In August of that year, Sylvi traveled to Sweden to celebrate her cousin Gunhild's 80th birthday. It was a memorable reunion with all of her cousins and their families from her dad's side of the family.
In 2005, Carly graduated from Orland Park Jr. High and Ryan graduated from there in 2006. Sylvi wasn't able to attend Ryan's graduation as she had suffered a stroke a few weeks before.
Outside of traveling to Sun City to visit Sylvi's sister and to Dublin, OH to spend Christmas with Gary and his famly, there wasn't much more traveling for Sylvi except for one last trip to Sweden in March of 2006. Her sister Sandy wanted her to go with her to visit one remaining uncle and an aunt, and cousins on both sides of their families and she wanted Sylvi to come with to help with the language. Sylvi was fluent in Swedish and Sandy didn't feel she spoke well enough. The two sisters had a wonderful time and got to see all of their family.
Living in Carillon, Sylvi participated in a weekly stitching group. She enjoyed being with these ladies and stitching and sharing helpful information. She stitched many things for herself and others and made Christmas ornaments every year for her grandchildren and her great nieces and nephews. Stitching was her way of relaxing and she also liked to read. She suffered from poor eyesight, but kept trying to do what she loved. She also had many other physical problems which nothing could be done for, so she leaned to live with the pain.
Since then, Sylvi has had many eye problems. She had two cornea transplants, but one failed. She had a hard time seeing, so had to give up her stitching and reading. She became totally blind in her left eye, but had some sight in her right eye so at least she was able to see a little. It seems as if she just had one problem after another, but she tried her best to overcome all of them.
Visitation for Sylvi Jones will be held on Saturday, June 8, 2019, from 9:30 a.m. until time of Funeral Services at 10:30 a.m., at St. John Lutheran Church, 2650 Plainfield Rd., Joliet. Family and friends are invited to meet directly at Ridgewood Memorial Park, Des Plaines, for Committal Prayers and Interment Saturday afternoon at 1:15 p.m. In lieu of flowers, memorials in her name to St. John's Youth Group for summer mission trips would be appreciated. Fred C. Dames Funeral Home in charge of arrangements. For more information, please call 815-741-5500 or visit her Memorial Tribute at www.fredcdames.com