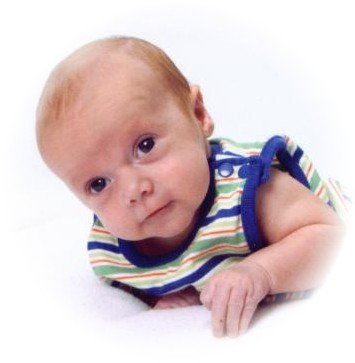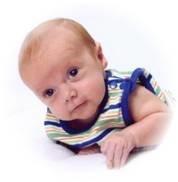 Obituary of Westyn Genens
Westyn Robert Genens
Born May 29, 2007 in Joliet, IL, became our Angel on August 13, 2007. The joy of his presence will be deeply missed by his loving parents, Jeffrey Allen and Sarah Kristina (Ostrem) Genens. "Grandma" Mary (Schofield) Wells, "Busia" Mary (Joswiak) Ostrem and "Pops" Douglas Ostrem will forever cherish him. Proud Uncle John, Aunt Chris Genens, and special cousin Stephanie Kamper will never forget the great times shared with Westyn. Proud Uncle Robert T. Genens will miss the way Westyn made him smile.
Westyn was a strong little man who fought so hard despite his many congenital heart defects. Our Peanut made it through heart surgery when he was only two days old and lived a beautiful life. "Lil' Bubbers" enjoyed listening to his CD's, was a fine connoisseur of ceiling fans and lighting, liked to play and talk in his bouncy chairs and loved to hear everyone talk, sing and read to him.
Westyn is loved and will be warmly remembered by a multitude of friends, family and all those who kept him in their thoughts and prayers. He had such a wonderful time here and now he went peacefully to be with Grandpa Robert D. Genens in heaven.
Funeral Services for Westyn Robert Genens will be Friday, August 17, 2007 at 11:00 a.m. at the funeral home chapel. Rev. Roy Frye officiating. Interment Woodlawn Memorial Park. Donations in Westyn's honor can be made to Hope Children's Hospital, 4440 W. 95th Street, Oak Lawn, IL 60453, where so many gave him the care and love he needed after surgery. Visitation Thursday 2-4 and 6-9 p.m. at:
FRED C. DAMES FUNERAL HOME
3200 Black at Essington Rds., Joliet
For information: (815) 741-5500