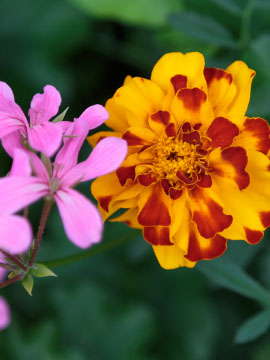 Obituary of Voncille Gilruth
Voncille Glenn Gilruth
Age 56. Passed away on May 25, 2007.
She was the beloved wife of Bruce H. Gilruth; mother of Charmaine Cole-Morrison, Mimi Daviette Tettey, and Jessica, Alexandra and Jillian Gilruth; and grandmother to seven grandchildren. She is also survived by a sister, Veronica Lee of Mobile, Alabama; and brothers Edgar Johnson of Augusta, Georgia and Charles Glenn of Mobile, Alabama and Leroy Glenn (deceased). Voncille's mother, Lucy B. Glenn also survives her.
She will be remembered for the inspiration she gave to her family and many devoted friends. She was a dedicated advocate for human rights and helped many in their search for that goal. Her religious faith was paramount in her life and sustained her in all her endeavors. She will be greatly missed by all who knew and loved her.
Funeral services for Voncille Glenn Gilruth will be Wednesday, May 30, 2007 at 11:30 a.m. at Abraham Lincoln National Cemetery. All friends and relatives are asked to meet at the Cemetery Visitor's Center by 11:15 a.m. The family requests memorials be made to the Myelodysplastic Syndromes Foundation in her name. Visitation Tuesday, 4-8 p.m. at:
FRED C. DAMES FUNERAL HOME
3200 Black at Essington Rds., Joliet
For Information 815-741-5500
www.fredcdames.com