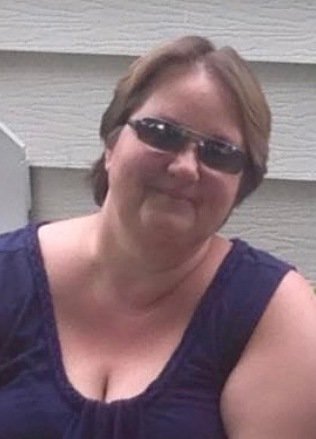 Obituary of Rebecca Ann Baldwin
Rebecca (Becky) Ann Baldwin, 53, passed away peacefully in the early hours of Tuesday, January 05, 2021 at Lakeshore Rehab and Healthcare in Joliet, Illinois from complications of cancer and diabetes.
Born September 24, 1967, in Naperville, Illinois. She was the daughter of Robert Baldwin and Phyllis Shirey.
Becky was born in Naperville, IL on Sunday, September 24, 1967. Becky attended Plainfield schools, graduating from high school in 1985. Becky remained in the Plainfield/Joliet area for the majority of her life. While in high school, Becky began her working career at the Herald News in Joliet as a legal advertisement advisor for 11 years. From there, her career moved to supporting the Will County Clerk's office for over 25 years as an Election Analyst among other various duties including Union stewardship. She was a long-standing member of Hope United Methodist Church for many years.
The simplest pleasures in life brought great joy to Becky. She absolutely loved to travel and visit with family and friends, cross-stitch, sit outside to enjoy a beautiful summer day, listen to country music, swim, play cards, laugh until your sides hurt, throwback tequila like no other, indulge in a tub of movie theater popcorn, attend class reunions and reminisce. Becky took pride in her duties at the County Clerk's office and the capacity in which she served.
Becky is survived by her beloved daughter, Sarah Baldwin; sister, Jacqueline Slaughter; brother, Robert (Kim) Baldwin; father, Robert and mothers Phyllis Shirey and Mary Baldwin. Becky also leaves 6 nieces and nephews whom she loved dearly.
She is preceded in death by her nephew, Marcus in 2020 at the age of 13, brother-in-law, Rodney in 2016 at the age of 55 and grandparents Olin and Jane Shirey, Aaron and Mavis Baldwin, Albert and Emilie Charlier and Frieda Hochstetler
A memorial service will be planned for the near future. Fred C. Dames Funeral Home & Cremation Services is entrusted with arrangements.
Memorial Service
A memorial service will be planned for the near future.