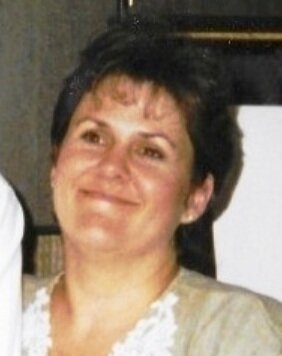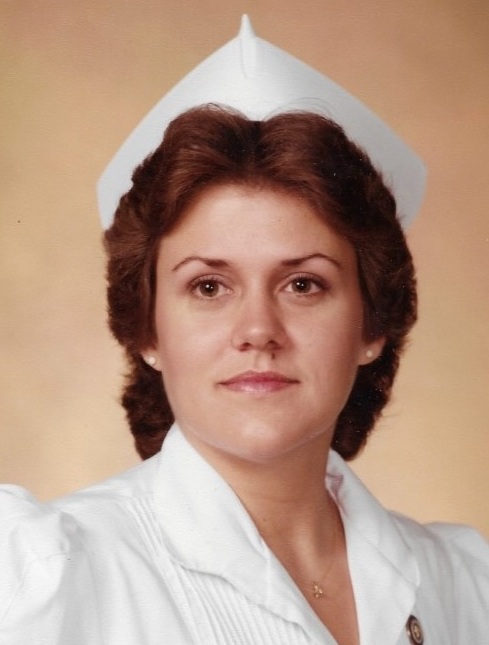 Obituary of Deborah Marie (Crawley) Phillips
Debbie Phillips, (nee Crawley), passed away peacefully at home on May 30, 2022, after a five-month month battle with a rare, aggressive lymphoma. She was 64 years old and had retired only within the past year. As retirement drew near, she grew excited about the prospect of finally taking time for herself and enjoying the finer things in life with her husband, Michael.
She had simple tastes and would describe her perfect day as playing slots with her friends, sipping a cosmo, and eating a Babe's hotdog ("mustard, tomato, and extra onion"). She wanted to see the world but was most fond of the beauty of the desert Southwest – Las Vegas to be exact. Why go to Europe or New York City when she could see the Eiffel Tower and Statue of Liberty from her comped hotel room on the Vegas strip?
Debbie was very lucky, or so she claimed. If she hit a jackpot, she'd text the news of her fabulous winning streak in the middle of the night. If the trip was a bust, the most she would concede is she had a good time.
As a teenager, she practically fainted at the sight of blood. But, after concluding there was little future pursuing her unofficial college major of playing euchre with friends, she surprised everyone by pursuing a degree in nursing. Debbie developed into an excellent and committed nurse who loved caring for patients; she worked at various facilities, including many years in the ICU at St. Joseph Hospital in Joliet.
As a young wife and mother, she was a novice in the kitchen, and many a cake or an entrée went directly into the trash before it had cooled or was tasted. Her skills improved over the years, and she was soon happy to show off elegant, delicious feasts to a house full of guests.
Debbie was the kind of woman local news featured on Thanksgiving night, waiting in line in the bitter cold at the mall for door-buster sales. She loved mystery dramas and the intrigue of true crime stories, often knowing the facts of the case better than the prosecutors.
Above all, Debbie was the rock of her family; she made sure no birthday or holiday went uncelebrated, or that an ailing relative went uncared for. A compassionate and empathetic friend, she bristled when anyone was treated unfairly, and always took the side of the underdog. She was the person you wanted on your team, the first to celebrate your accomplishments, or be there to listen without judgment after life knocked you down.
She lived her Catholic faith and knew the power of forgiveness, the right of redemption, and the personal enrichment of one's soul that comes from doing good deeds for others.
In the last year of her life, she demonstrated unfathomable courage, grace, and resilience in difficult times for her family. Debbie had endured the unexpected death of her stepson and the passing of her father, which was soon followed by her own diagnosis of a rare lymphoma with a negligible chance of remission. Through it all, she did not complain or feel sorry for herself. Indeed, her concern remained focused on the well-being of others.
When she learned of her prognosis, she expressed worry for her husband and concern that her passing might ruin her daughter's scheduled wedding. After hearing the news of her mother's prognosis, Debbie's daughter, Elizabeth, and her fiancé, Ed, rescheduled their wedding for early May in the hope Debbie would be able to attend. To the joy of family and friends, the mother of the bride was able to attend the wedding before declining into the final phase of her illness.
Debbie is survived by her husband, Michael Phillips; daughter, Elizabeth (Ed) Dionne; step-daughter Tiffany (Glenn) Roulo; and stepson Keith (Dilma) Phillips. She had five grandchildren, Tyler Girard, Ashley Girard, Sophia Phillips, Hunter Phillips and Abby Phillips, along with numerous nieces and nephews, cousins and in-laws.
Additional surviving family members include her mother, Loretta (nee Sarcletti) Crawley, and brothers Thomas J. (Diane Tomac) Crawley and James (Daniel Ingram) Crawley. She is preceded in death by her father, Thomas H. Crawley, and stepson, Brendan Phillips.
Debbie's family is particularly grateful for the care given to her by close friends Debi Dyer, Karen Tyrell, and Gina Schultz. Debbie requested that her obituary extend her deep appreciation and gratitude to her oncologist, Dr. Justin Kline ("the best doctor, ever," she said), and the excellent and committed staff at University of Chicago Medical Center. She also requested that her obituary "not be too flowery. That's not who I am."
Her passing leaves an enormous void in the lives of those who knew and loved her, all of whom are honored to have been part of her fabulous winning streak.
Visitation for Deborah Phillips will be held Thursday, June 2, 2022 from 4:00 to 8:00 p.m., at the Fred C. Dames Funeral Home, 3200 Black Road, Joliet. A Mass of Christian Burial will be celebrated Friday, June 3, 2022 at 11:00 a.m., at Holy Family Catholic Church, 600 Brook Forest Drive, Shorewood, IL.
Those wishing to honor Debbie's life may do so by donating to The Leukemia & Lymphoma Society, http://givenow.LLS.org.
For more information, please call (815) 741-5500 or visit her Memorial Tribute at www.fredcdames.com
Visitation
4:00 pm - 8:00 pm
Thursday, June 2, 2022
Fred C. Dames Funeral Homes - Joliet
3200 Black at Essington Roads
Joliet, Illinois, United States
(815) 741-5500
Mass of Christian Burial
11:00 am
Friday, June 3, 2022
Holy Family Catholic Church
600 Brook Forest Ave.
Shorewood, Illinois, United States
Interment
Interment will be private.
Memorial Contributions
Those wishing to honor Debbie's life may do so by donating to The Leukemia & Lymphoma Society, http://givenow.LLS.org.
Share Your Memory of
Deborah
Proudly Serving the Communities of Joliet, Morris, Shorewood, Plainfield, New Lenox, Manhattan,
Rockdale, Wilmington, Braidwood, Channahon, Minooka, Coal City, Seneca and Ottawa, Illinois. Serving
Will, Grundy, and Kendall Counties and as an approved airline transportation specialist nationwide of
global services.