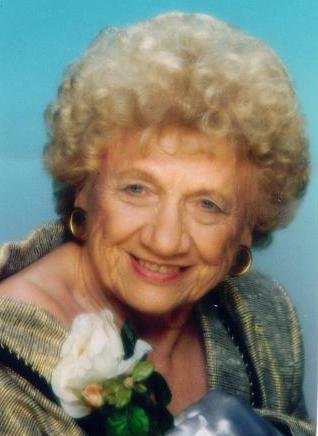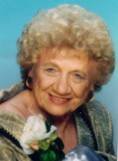 Obituary of Anna Hartley
Anna F. Hartley
(nee Burian)
Age 98. Died Peacefully Tuesday, September 4, 2007 at Sunny Hill Nursing Home with her family by her side. Born and raised in Joliet. Formerly employed at Silver Cross Hospital and the Gerlach Barklow Calendar Company. During WWII she employed at the Texaco Plant in Lockport. Anna along with her husband then started, owned and operated the Hartley Cleaners and Dyers Company. They moved to Florida for a time and upon returning to Joliet opened Hartley Rug and Furniture Cleaners. One of Anna's greatest loves in life was ballroom dancing and danced as often as she could well into her late 80's.
Preceded by her husband Russell J. Hartley (1983); one grandson Tim Hartley (1992); her parents, four bothers, John (Bernice), Michael (Louise), Andrew (Edna) and Edward (Laura) Burian; four sisters Mary (John) Panich, Rose (Ben) Dolak, CeCeal (James) Hudgens and Lucille (Robert) LaCloche.
Survived by 3 sons, Robert (Carol) of Joliet, Ronald of Palm Harbor, FL and Richard (Patricia) Hartley of Kingman, AZ; one daughter Rosemarie (Donald) Shotzberger of Gulfport, MS; five grandchildren Barbara (Dean) Cass of Joliet, David (Donna) Hartley of Chesapeake, VA, Joseph (Janet) Hartley of Clermont, FL, Richard (Sharon) Hartley of Warrenville, IL and Susan Hartley of Joliet. Five great grandchildren Meghan, Kevin and Erin Hartley of Chesapeake, VA, Christina and Michael Hartley of Clermont, FL; two brothers Richard (Rosemary) Burian of Joliet and Raymond (Coralyn) Burian of Dixon, IL; two sisters Margaret (Louis) Gasperich of Joliet and Julia (Thomas) Sefick of Morris,IL; dear friend Eloise Brown of Houston, TX; numerous nieces and nephews also survive.
The family would like to express their heartfelt thanks and appreciation to the 6th Avenue and 4th Avenue staff at Sunnyhill Nursing Home also to Joliet Area Community Hospice nurses especially Susan, Wanda and all the Hospice volunteers.
As it was Anna's final request she has donated her body to the Anatomical Gift Association for the advancement of medical study and research. In leiu of flowers memorials to Joliet Area Community Hospice in her name would be appreciated. No visitation. Arrangements by:
FRED C. DAMES FUNERAL HOME
3200 Black at Essington Rds., Joliet
For information: (815) 741-5500