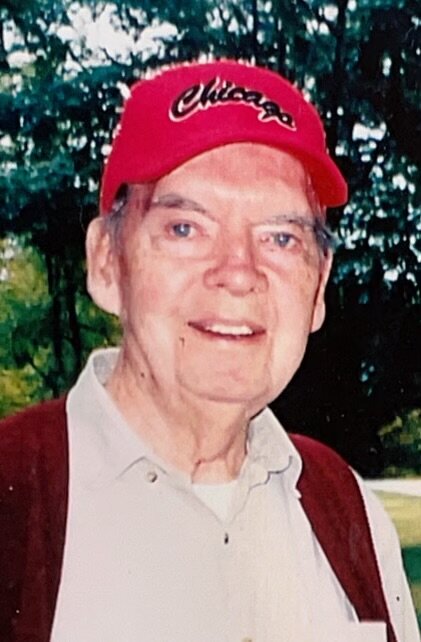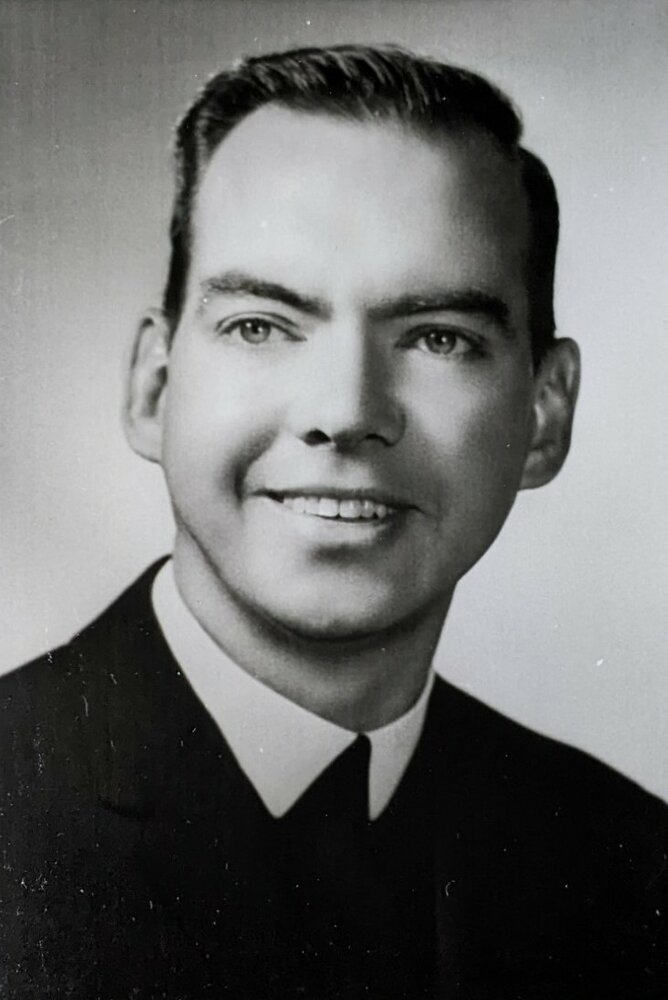 Obituary of Br. Leo (Francis J. "Fran") Keigher C.M.
Francis "Br. Leo" Keigher, C.M., 92, of Perryville, Missouri, passed away peacefully, on Sunday, October 2, 2022, at the Apostle of Charity Residence in Perryville. He was born on May 25, 1930, in Chicago, IL, to Leo W. and Veronica M. (Haley) Keigher.

Br. Leo was a Vincentian Brother and member of Congregation of the Mission. He spent much of his formative years in Joliet, IL where he was a graduate of St. Patrick's Grade School and Joliet Catholic Academy. He was also proud to have served his country as a member of the United Sates Army. Prior to becoming a Vincentian Brother, he was employed at the Argonne National Laboratories and also worked for the Caterpillar Company. Fran attended seminary school in Perryville, MO where he took the name Brother Leo. After seminary school, he served his calling in the administration departments of De Andreis Seminary School in Lemont, IL and DePaul University in Chicago. It was during his time at DePaul that he was able to apply his passion for helping the people in his community by creating a full time ministry serving the homeless and needy. He operated the Back Door Ministry of the Lincoln Park neighborhood in Chicago for 43 years, providing clothing, food, blankets, and other necessities. He was always willing to sacrifice his own time and energy to help mediate solutions to a myriad of problems, listen to those who have no others to hear their concerns, and ultimately to love those that need to be loved the most. He found ingenious ways to use the donations of the community to best serve as many people as possible. A great source of pride was his concept of providing coupon booklets to the indigent for local area restaurants so that they could not only be sure to eat, but also be able to get in from the cold and use a clean, safe public restroom. Br. Leo wasn't interested in quick and easy, he wanted things to be done well and in a lasting manner.
After retiring, Br. Leo returned to Perryville where he bonded with his fellow brothers and the staff while living out his days at the St. Mary of the Barrens, which shares its grounds with the National Shrine of the Miraculous Medal. Known to his family as Uncle Fran, he was always a favorite guest at family parties. He walked with a smile on his face, laughter in his eyes, and love in his heart. He was loved by children due to his gentle and accepting nature, and he excelled at staying in touch with family even across great distances. Always willing to reminisce and choosing to focus on the good in those that crossed his path, Br. Leo (Uncle Fran) set a high standard. His family continues to hold him and his sister Margie (Sr. Leo) in the highest of regards for their commitment to faith, family, and community. Br. Leo will be missed and remembered fondly for as long as those who knew him continue to walk this Earth. He was one of the good ones, and the world is better for having had him walk upon it.

He is survived by his brother, Patrick Keigher; four sisters, Theresa O'Connor, Rita Keenan, Eileen (Tom) Schiltz, and Kathleen (Warren) Lindsay; foster brother, Jim (Joyce) Traina; and numerous nieces and nephews.

He was preceded in death by his parents; brother, Michael Keigher; sisters, Margie Keigher, Mary (Buddy) McGrail, Lois (Tom) Flavin; brothers-in-law, Jerry O'Connor, Glenn Keenan; and his sister-in-law, Carroll Keigher .

Visitation will begin at 5:00 pm on Tuesday, October 11, 2022, at Mary, Mother of God Chapel at St. Mary's of the Barrens in Perryville, with a vigil service at 7:00 pm. A funeral Mass will follow on Wednesday, October 12, at 10:30 am with the Rev. Patrick McDevitt, C.M., Provincial of the Western Providence officiating.

Join the funeral mass for Br. Leo (Francis) Keigher, C.M. through live stream at the St. Mary's of the Barrens facebook page.

https://www.facebook.com/people/St-Marys-of-the-Barrens/100080131630846/

Burial will be at Vincentian Community Cemetery in Perryville.

Memorial contributions may be given to St. Mary of the Barrens.
Visitation
5:00 pm - 7:00 pm
Tuesday, October 11, 2022
St. Mary of the Barrens
1811 W Saint Joseph St.
Perryville, Missouri, United States
A Vigil Service will begin at 7:00 p.m.
Mass of Christian Burial
10:30 am
Wednesday, October 12, 2022
St. Mary of the Barrens
1811 W Saint Joseph St.
Perryville, Missouri, United States
Interment
Vincentian Community Cemetery
Perryville
Perryville, Missouri, United States
Memorial Contributions
St. Mary of the Barrens or Congregation of the Mission would be appreciated.
Share Your Memory of
Br. Leo
Proudly Serving the Communities of Joliet, Morris, Shorewood, Plainfield, New Lenox, Manhattan,
Rockdale, Wilmington, Braidwood, Channahon, Minooka, Coal City, Seneca and Ottawa, Illinois. Serving
Will, Grundy, and Kendall Counties and as an approved airline transportation specialist nationwide of
global services.