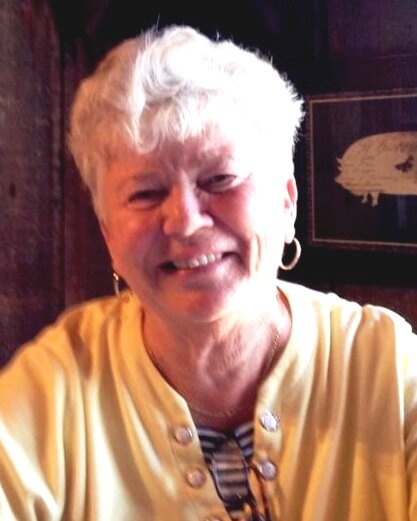 Obituary of Kathleen A. Warren
Kathleen A. Warren, age 80, originally of New Lenox and more recently Joliet, IL passed away peacefully on November 9, 2022 in her home at the Willow Falls Senior Community in Crest Hill.
She was born on July 28, 1942 to her parents John and Jane (McEvilly) Warren in Oak Park, IL.
Kathy lived a life worthy of a novel or major motion picture. She grew up in the town of New Lenox while it was still predominantly farmland, and it was not uncommon for Kathy to have ridden one of the family horses on the same roads that today serve as the main thoroughfares through the area. Inspired by her grandfather's work as a contractor building the Little Company of Mary School of Nursing Dormitory, Kathy decided to attend that school and become a nurse herself. After graduating, Kathy spent some time working at different hospitals in Florida before deciding to enlist in the U.S. Army in 1969. The war in Vietnam dominated the nation's consciousness at that time, and Kathy knew that she could put her skills and education to great use providing medical aid to our servicemen and women. As a First Lieutenant stationed in Japan, Kathy cared for the most critically injured of combat soldiers. There was no limit to the lengths Kathy would go to care for a patient, both figuratively and literally. On two separate occasions, Kathy cared for patients on trans-Pacific flights to ensure that they made it home with the best possible opportunity for survival. After being honorably discharged at the end of her tour in 1971, Kathy chose to continue to serve her country as a U.S. Army reservist. She did so proudly until her retirement as a Lieutenant Colonel in 1991. She spent time in many different parts of the world throughout her adult life, caring for patients in California, caring for her own mother who fell ill while vacationing in London, and caring for her sister Molly in Seattle who ultimately succumbed to leukemia. Upon returning to the Chicago area, Kathy worked serving patients in the ER at Alexian Brothers Hospital in Elk Grove Village. Her family will always remember her fondly and with great respect and admiration. Ask any of them about her and they will not be able to contain the immediate reaction of joy and awe that she inspired. She has been referred to as their "true supporter, cheerleader, bonus mother, and friend" as well as "a kindred spirit to Amelia Earhardt who shared a unique sense of determination, curiosity, and adventure". No one was going to tell Kathy what she could or could not do in her life, and she quite possibly did it all. Mention a place, or time, or experience and Kathy could dip into the memory banks of her many travels and share a fitting anecdote or poignant piece of advice. To sum her up in a few words would be to say that she had an extraordinary amount of care and compassion for her family, an endless well of generosity, and an absolutely wicked sense of humor. All attempts to perfectly convey the enormity of her presence in this world will ultimately fall short. She lived a life beyond what words can describe, and will serve as a source of pride and inspiration to all that knew her for many more years to come.
She is survived by her siblings Patrick Warren, Mike and Doris (Glad) Warren, John Warren, Maggie and Bill Whitgrove, Bridget and the late Steve Larvenz, as well as her nieces and nephews, Chris Warren, Carrie O'Donoghue, Mike Warren, Katie Lacny, Mark Warren, Annie Kielian, Tim Warren, Rosie O'Toole, Hallie Brenczewski, Kelly Egly, Jason Larvenz, Darby Larvenz, Amy Larvenz and numerous great nieces and nephews. A special word of thanks from the family goes out to Veveca and Karri from Lightways Hospice for the care that they provided to a woman who spent her life providing care for others.
Kathy was preceded in death by her parents John and Jane, her brother Danny (Mary) Warren, her sister Molly Warren, and her nephew Matt Warren.
A visitation will be held at the St. Jude Church of New Lenox on Monday, November 28, 2022 from 10:30 a.m. to the time of Mass of Christian Burial at 11:30 a.m. Inurnment will follow at Abraham Lincoln National Cemetery with military honors. Cremation rites have been accorded per Kathy's wishes.
In lieu of flowers preferred are Masses or donations to the Leukemia Lymphoma Society.
For more information, please call 815-741-5500 or visit her Memorial Tribute at www.fredcdames.com where you can share a favorite memory or leave an online condolence.
Visitation
10:30 am - 11:30 am
Monday, November 28, 2022
Church of St. Jude - New Lenox
241 W. Second Avenue
New Lenox, Illinois, United States
A Mass of Christian Burial
11:30 am
Monday, November 28, 2022
Church of St. Jude - New Lenox
241 W. Second Avenue
New Lenox, Illinois, United States
Inurnment
Abraham Lincoln National Cemetery
20953 W. Hoff Road
Elwood, Illinois, United States
Memorial Contributions
In lieu of flowers preferred are Masses or donations to the Leukemia Lymphoma Society.