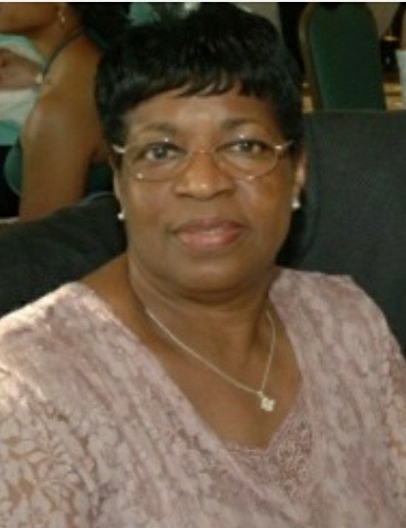 Obituary of Mae O. Shaw
Mae O. Shaw
Mae O. Shaw passed away peacefully on Monday, January 23, 2023, at Glen Oaks Hospital, in Glendale Heights, IL. Mae was born on August 23, 1940, the daughter of Dan and Ocia bell Butler. She was born and raised in Darling, MS and was a graduate of Lambert Vocational High School with the Class of 1957. Mae moved to Chicago IL in 1960 where she raised her family.
In her free time, Mae loved playing bingo, and made an excellent co-pilot to her husband Theodore or for all those that had the privilege of driving her to where she needed to go. She loved to cook for her family, and loved spending special time with her grandchildren. Mae also enjoyed long conversations on the telephone, road trips from state to state with her best friend and husband while they sang along to their favorite blues and dusties CDS. Bi-weekly trips to the hair salon was a ritual as she was known to be a well dressed and classy woman.
Mae is survived by her loving husband of 66 years, Theodore Shaw Sr.; her children, Carolyn (RC) Danley, Theodore Shaw Jr., and Sherry (James) Brooks; eight grandchildren, Tina S. Rice, Kim (Al) Cooke, Laquetha T. Jeans, Aja S.(Jermaine)Walker, Ashley Silvera, Jennifer R. Current, Jasmine M.(Matt) Shaw, Christopher J.(Dominique) Brooks Sr., and Mailka J. Kelly; 13 great-grandchildren, Carissa, Jaylen, Jaren, Deija, Sanye,Kristiana, Kirsta, Jo'Voni, Jiavana, Rickiyah, Alyanna, Christopher jr, and Emma; great-great-grandson, Quamir. And her siblings, Thelma Whitehead, Ruth (Billy) Jones, Cleoptha "Doc" Davis, Pastor Samuel (Wendy) Davis, Sr. , Rosetta Davis, and Pastor Johnny (Rose) Davis, Sr. , Several sons and daughters-in-law, nieces, nephews, and cousins also survive.
She was preceded in death by her parents, Dan Butler Sr. and Ocia Bell Riley Davis, stepfather James O. Davis; two daughters, Joyce Kelly and Jacqueline Shaw; two granddaughters, Alexis S. Danley, and Joslyn Nicole Shaw; and her sibings, Seven brothers: Dan Butler Jr. Robert Butler, Charles Davis, Oscar Davis, William (Bill) Davis, Leroy Davis, Edward "Jody" Butler Sr., Three sisters: Mattie Davis, Clara Davis Dawkins, Alice M. Davis Figgs
Funeral Services for Mae O. Shaw will be held at 11:00 a.m., on Sunday, February 5, 2023, at the Fred C. Dames Funeral Home, 3200 Black Rd. (at Essington Rd.), Joliet, IL. The family has requested to live stream the services of their loved one on Sunday, February 5, 202, at 11:00 a.m. Please click on this link (https://youtube.com/live/STAHypTvadQ?feature=share) and follow the instructions to show your support for them at a time when you cannot be physically present, but your thoughts, prayers and connection are. Visitation will be held at the funeral home on Saturday from 2:00 p.m. to 7:00 p.m.
For more information please call 815-741-5500 or visit her Memorial Tribute at www.fredcdames.com where you can leave an online condolence or share a favorite memory.
Visitation
2:00 pm - 7:00 pm
Saturday, February 4, 2023
Fred C. Dames Funeral Homes - Joliet
3200 Black at Essington Roads
Joliet, Illinois, United States
(815) 741-5500
Funeral Service
11:00 am
Sunday, February 5, 2023
Fred C. Dames Funeral Homes - Joliet
3200 Black at Essington Roads
Joliet, Illinois, United States
(815) 741-5500