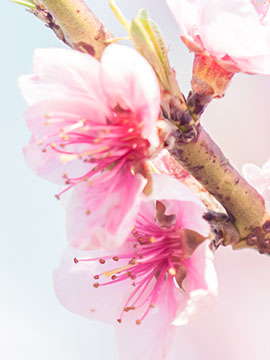 Obituary of Marilyn Hillison
Marilyn Hillison
(nee Duffy)
Age 64, of Coal City and formerly of Dixon, passed away Tuesday, May 22, 2007 at the Joliet Area Community Hospice Home.
A private family service was held at Chapel Hill Cemetery in Dixon on Wednesday, May 30th, 2007.
Marilyn was a devoted and loving wife and mother. Her greatest love was her family, followed closely by her gardening and love of nature. Along with the love she so freely shared with her family and friends, her sense of humor and quick wit will be greatly missed by those who were lucky enough to try to keep up. She will be deeply missed by all those who knew and loved her.
Marilyn was born March 22, 1943 in Dixon, the daughter of John E. Duffy and Hazel I. (nee Hand) Noble, both of whom preceded her death; she was also preceded in death by her sister-in-law, Gwen Cook of Harbor City, CA.
She is survived by her husband, Dennis J. Hillison (whom she married June 19, 1965), her daughter and son-in-law, Julie and Morgan Clements of Cabool, MO, and her mother-in-law, Ruth L. Rohr of Prescott Valley, AZ.
Also surviving are her two brothers, John (Kay) Duffy of St. Charles, and David (Rena) Duffy of Sugar Grove; and one sister, Darlene (Don) Montague of Dixon, as well as numerous nieces, nephews, great-nieces and great-nephews.
We, as an entire family, cannot begin to find the words to thank the staff of the Morris Hospital and the Joliet Area Community Hospice Home for all of the help and support they provided throughout the course of her illness. Therefore, the family requests that in lieu of flowers, memorial donations be made in Marilyn's name to either the Morris Hospital Foundation and/or the Joliet Area Community Hospice Home. Funeral arrangements under the direction of:
FRED C. DAMES FUNERAL HOME
1201 W. Route 6, Morris, IL
For information: (815) 942-5040