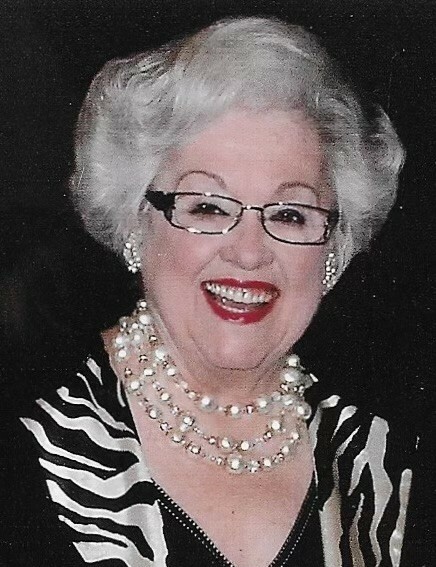 Obituary of Virginia L. Ferry
Virginia Lee (nee Baitinger) Ferry, 87 of Joliet, Illinois went home to be with her Lord and Savior Jesus Christ on November 2, 2023.
Virginia was born on December 29, 1935, in Joliet where she was a life-long resident. After she graduated from Joliet Township High School, at 18, her zest for adventure and all that is possible, took her to the University of Colorado-Boulder, where she studied Theatrical Arts. Always drawn to the glitz and glamour of Hollywood, she aspired to be a Hollywood movie star, and in her own right, she was, in the City of Joliet.
Virginia married Alan Ferry, Sr. in 1960 and they started a family, daughter Alana, and son Alan. Many will recall Virginia for her work in real estate, a career that began in 1965. This was a natural fit for Virginia who had a mind for business and a love for people. For 50 years, she helped to make the American Dream of home ownership come true for clients and mentored other professionals along the way.
In the 70's the family attended Faith Bible Church after Virginia dedicated her life to her Lord and Savior, Jesus Christ. Throughout her life, she boldly shared with others about the love of Jesus, his forgiveness, and redemption which is freely offered to us all. Throughout her life, her faith has had an impact on her family, her friends, and even strangers. She was forever proud of her daughter, Alana, and her son Alan, her five grandchildren, and two great-grandchildren.
Throughout her years she passionately served many Joliet area organizations. Most notably, Morning Star Mission Ministries where she was given special recognition in philanthropy as she was instrumental in building the Mary L. Weitendorf Women & Family Center. She was co-founder of the Joliet Area Historical Society's 1st Museum in 1984 and was influential in the establishment of the Joliet Historical Museum in 2002. Her involvement in Joliet gained her lifelong friendships and meaningful connections. Virginia had a vibrant and outgoing personality and had the unique ability to contribute to any circle, no matter the topic. If the topic was football, you heard about Aaron Rodgers. If you wanted to talk about music you knew she was a fan of Elvis Presley and Neal Diamond. Discussions on politics, she had her thoughts on that as well. She had a way of making others feel important and valued, and would greet them with, "You look like a movie star."
Virginia remained true to herself and her faith until the end. Sharing Christ and praying for others was her continuing ministry even in these last few weeks. She lived a full life, never on the sidelines. She did not fear death, because she knew when she was absent from her body, she would be present with the Lord. Can you imagine the festivities and the glory she is now experiencing?
Virginia is survived by her daughter, Alana Ferry; her son, Alan (Lori) Ferry Jr.; her grandchildren, Justin (Shannon) Forristal, Jillian Ferry, McKenna, Parker & Karissa Ferry; great-grandchildren, Dominic & Madison Forristal; sister-in-law, Carolyn Baitinger; brother-in-law, John Ward; numerous nieces, nephews, and cousins also survive.
She is preceded in death by her husband, Alan Ferry Sr; her parents Virgil and Elenore (nee Gigliette) Baitinger; her father and mother-in-law, Joseph & Ruth (nee Hohimer) Ferry; her brothers Robert Baitinger and George (Diane) Baitinger; her sister, Marie Baitinger Ward.
Join us in the celebration of the life of Virginia L Ferry. Visitation will be held on Wednesday, November 8th, from 2:00 p.m. to 8:00 p.m. at Fred C. Dames Funeral Home, 3200 Black Road, (at Essington Road), Joliet, IL. Funeral services will be held at 10:00 a.m. on Thursday, November 9th, 2023, at Mission Bible Church, 412 Wabena Avenue, Minooka, IL. Interment will follow at Woodlawn Memorial Park.
For more information, please call 815-741-5500, or to leave an online condolence, visit her memorial Tribute page at www.fredcdames.com
Visitation
2:00 pm - 8:00 pm
Wednesday, November 8, 2023
Fred C. Dames Funeral Homes - Joliet
3200 Black at Essington Roads
Joliet, Illinois, United States
(815) 741-5500
Funeral Service
10:00 am
Thursday, November 9, 2023
Mission Bible Church
412 N. Wabena Ave
Minooka , Illinois, United States
Interment
Woodlawn Memorial Park
23060 W. Jefferson Street
Joliet, Illinois, United States