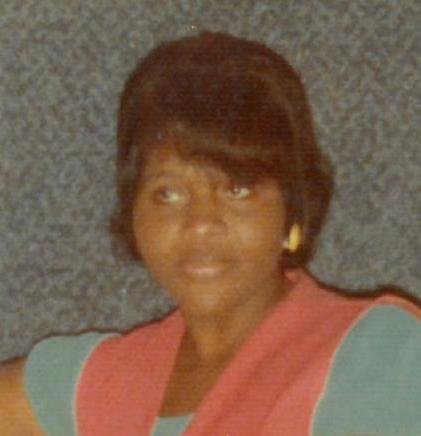 Obituary of Juanita Nichols
Juanita Matthews Nichols, age 79, of Joliet, passed away peacefully on Saturday, July 22, 2017.
Born April 22, 1938, in Mayersville, MS, she was the tenth child of Charlie and Rachel (Lumpkin) Matthews, and grew up on a prosperous farm in rural Issaquena County, MS. Juanita confessed her faith in Christ at an early age and was baptized at New Bethel M. B. Church in Mayersville, MS.
Juanita attended Mayersville School and graduated from Henry Weathers High School. In 1959, she moved to Chicago, where she met her husband, Eddie Nichols. They were married in 1965, and to this union four children were born.
She worked over 30 years for the United States Postal Service as a mail processor. Juanita was a deeply spiritual woman who lived a full Christ centered life where a relationship with Jesus Christ was always first and the Bible was her best friend. She was a faithful member of Lilydale Progressive M. B. Church.
Juanita will be remembered as a devoted mother, loving grandmother and great-grandmother, a fond sister and special aunt and friend.
She was preceded in death by her husband, Eddie Nichols; her parents, Rachel and Charlie Matthews; and sisters, Charlie Mae Hurst, Katie Gilliam, Catherine Williams, Mary Virginia Finley, Jannie Santos and Lelar Mae Norton.
She leaves to cherish her memories her loving children, Mosi (Emilie) Ambonisye of Maywood, Sirena (Ladell) Nichols-Bryant of Joliet, Reggie (Audrey) Nichols of Chicago, and Regina (James) McCollum of Joliet; a host of grandchildren; two great-grandchildren; one brother, Charlie Matthews, Jr. of Greenville MS; two sisters, Annie Porter of Pensacola, FL, and Rachel Waters, Philadelphia, PA; and many nieces, nephews and friends.