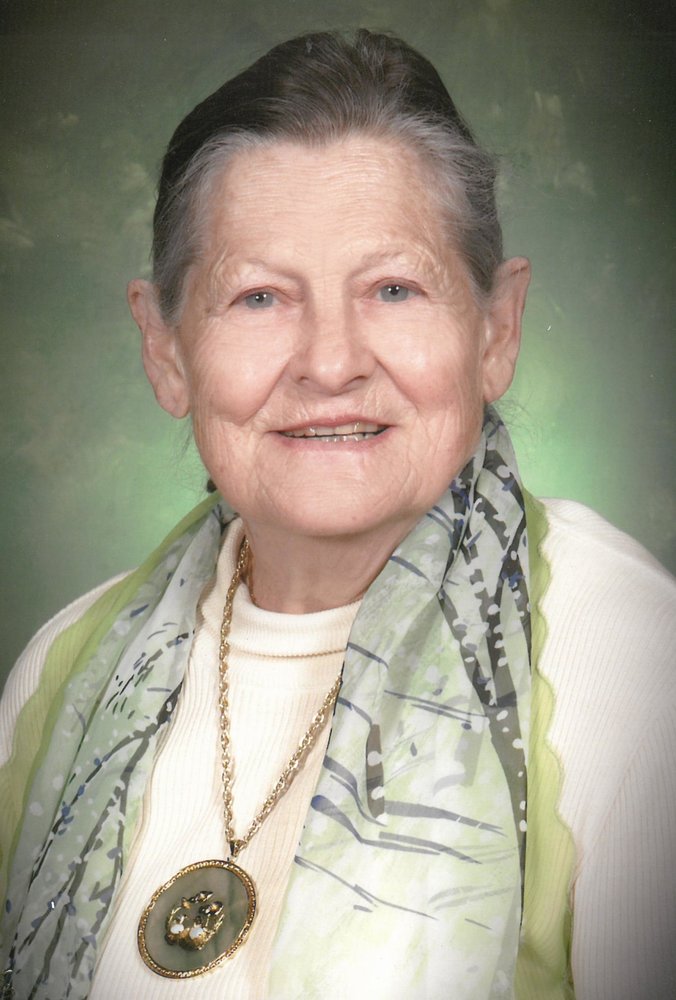 Obituary of Ernestine Means
Ernestine Means
(nee Bartl)
Ernestine Means, (nee Bartl), passed away peacefully at her home in Joliet, on Friday, November 2, 2018, with her daughter by her side.
Ernestine was born on November 22, 1925, in Bernstein, Czechoslovakia, the daughter of Ernest and Theresa (nee Weiss) Bartl. During WWII, under the direction of her father, she left Czechoslovakia and found refuge in Germany where she lived in an internment camp and took a job in an American Hospital where she began working as a nurse. The caregiver that she was, she spent her paychecks on food and supplies for those around her that had nothing.
It was in this setting in Germany that she met a man and their love story began. Charles was in the United States Army and caught a glimpse of Ernestine from across the road and immediately knew he wanted to marry her. Ernestine came to the United States as his wife in 1951, where they moved around and traveled together. She enjoyed her role as the wife of a career military man and built her career as a nurse at the same time.
Ernestine and Charles planted their roots in the Romeoville area in 1961, where she worked as a surgical nurse at both Presence St. Joseph Medical Center and Silver Cross Hospital before retiring to Colorado in 1979. It was there, in the mountains, that she felt most at home.
The holidays were always the favorite time of the year to Ernestine. She loved to bake and cook and made sure that everyone she loved was taken care of and knew how important they were to her. Ernestine loved being a caregiver and nurturer, both in her career and to everyone in her life. She was a strong, independent woman, who was a fighter and a survivor. These qualities, along with her love and guidance, have helped shape the lives of her children.
Ernestine is survived by her three sons, Frank (Julie) Bartl of Lisle, IL, Wayne D. (Beth) Means of Las Cruces, NM, and Ronnie E. (Loretta) Means of Lafayette, CO; her only daughter, Karen (Daniel) Bartleman of Joliet; 13 grandchildren; and 13 great grandchildren. She is also survived by one niece and one nephew who reside in Germany.
She was preceded in death by her loving husband of 53 years, Charles Means (2002); her parents; sister, Hannah Loper; niece, Karen Loper; and several cousins.
A Celebration of Life for Ernestine Means will be held at a later date. As it was her request, cremation rites have been accorded. Inurnment will take place at Abraham Lincoln National Cemetery in Elwood, IL on Friday, November 23, 2018, where she will be reunited with her husband. Arrangements have been entrusted to the care and guidance of the Fred C. Dames Funeral Home, 3200 Black at Essington Roads, Joliet, IL. Memorials in her name may be made to the Joliet Area Community Hospice, 250 Waterstone Circle, Joliet, IL 60431. For more information, please call 815-741-5500 or visit her Memorial Tribute at www.fredcdames.com